Politics and Insights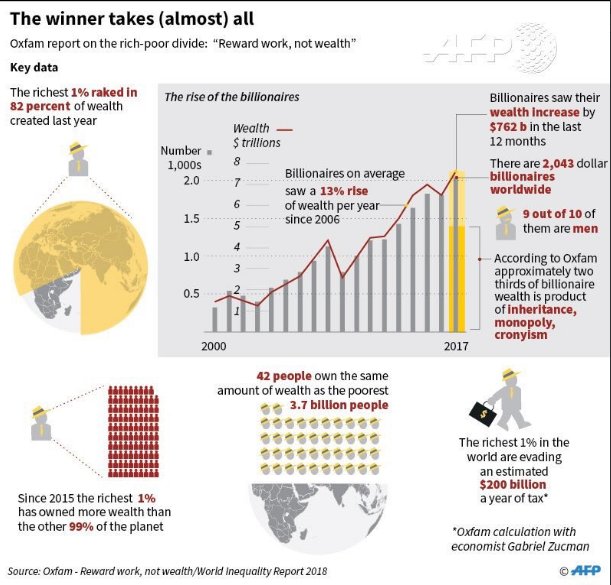 Yet another remarkable Conservative-led backlash against Oxfam's annual report on global inequalityahead of the opening of the World Economic Forum in Davos was started almost as soon as the charity issued the press release.  The report says that just 42 people hold as much wealth as the 3.7 billion who make up the poorest half of the world's population. Inequality has widened over last year, with some 82% of the entire world's money going to just 1% of the population. 
The report says it is "unacceptable and unsustainable" for a tiny minority to accumulate so much wealth while hundreds of millions of people struggled on poverty pay. It called on world leaders to turn rhetoric about inequality into policies to tackle tax evasion and boost the pay of workers. 
Mark Goldring, Oxfam GB chief executive, said: "The concentration of extreme wealth at the top is not a sign of a…
View original post 2,161 more words